Make your own KEY shaped biscuits!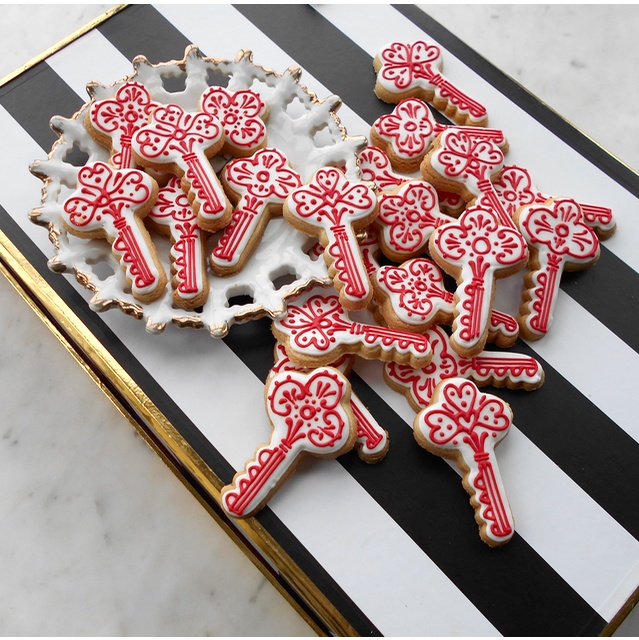 Do you remember the pretty key-shaped biscuits we made to celebrate the release of The Key in Ebook earlier this year? Well, they were such a hit that we wanted to share the recipe with you all! Before you start, it might be an idea to look out for a key-shaped biscuit cutter to speed up the process. Or, if you don't mind a few misshapen keys, why not get creative and cut them out free hand?
I can't wait to see what you manage to create – so do take pics and tweet them to @KHughesAuthor.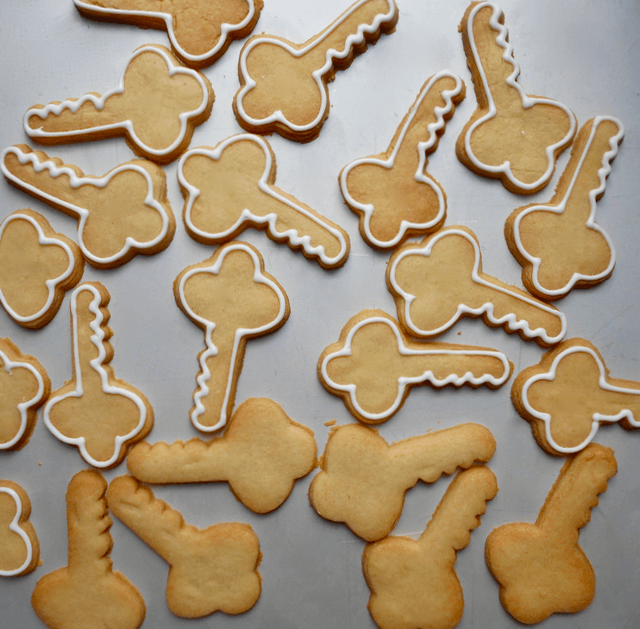 INGREDIENTS
For the biscuits:
85g unsalted butter
100g golden caster sugar
1 large egg, free-range or organic
½ tsp good-quality vanilla extract
200g plain flour, sifted, plus more for rolling
½ tsp baking powder
¼ tsp salt
For the icing:
150g icing sugar
2–3 tbsp boiling water, or as needed
A few drops food colouring
METHOD:
Preheat the oven to 180°C/gas mark 4. Line 1 or 2 baking trays with baking paper. Cream the butter and sugar together in a bowl, and then add the egg and mix well. Gradually add the flour, salt, and baking powder and mix.
On a floured work surface roll the dough out to a thickness of about 5mm, then cut into your desired
shapes and place, well spaced out, on the baking tray(s). Bake for about 10–12 minutes, until the
biscuits are a light golden brown. They will cook quickly – so keep an eye on the cooking time – and
will continue to cook a little once they are out of the oven. Leave to cool on a wire rack.
To make up the icing, sift the icing sugar into a bowl and add about 1 tablespoonful of boiling water at a time. Beat well to a thick but still liquid consistency. If you add too much water, simply add more icing sugar. Add 1 drop of food colouring at a time.
When you are ready to ice the biscuits, lay them out on a flat work surface. If you want the icing to have a perfect fi nish, it is best to use a piping bag to pipe an outline around the biscuits and allow to dry, then fill in the remainder with a slightly thinner consistency of icing. For details, wait until the base coat is dry to the touch, then use a piping bag with a different colour icing. If decorating with sprinkles or sweets, this is best done when the icing is still a bit damp.
These will keep for 2–3 days in an airtight tin or wrapped in clingfi lm and stored at room temperature.