Her Last Promise – Cover Reveal!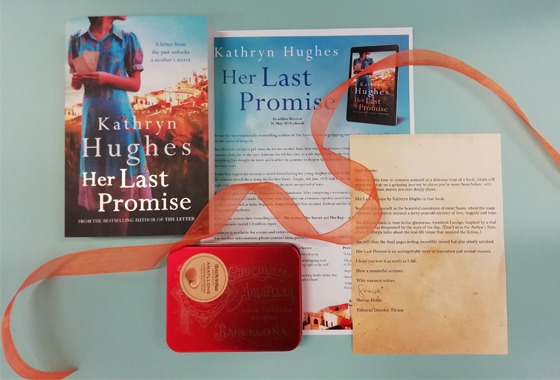 We're very excited to have released the cover design for my brand new book – Her Last Promise. And even more excited by the amazing response it's been getting on social media! We were so pleased to have teamed up with Shaz's Book Blog for the big 'reveal' latst month so thank you to her and others for supporting on the day.
We have just started releasing some early review copies for the new book so more news on that as we get closer to publication date. For those of you who have not heard about the new book, it is another heart wrenching story of how hope can blossom in the ruins of tragedy … this time an atmospheric, historic Spanish setting…
You can pre-order your copy here!